Find solutions at this symposium to convert industrial waste heat to useful energy, and money.Depending on the temperature, the amount of waste heat and the needs of the industry, electricity can be produced from waste heat with the Organic Rankine Cycle (ORC). If power generation is not interesting, process heat at higher temperatures can be created with high temperature heat pumps. As of 2003, Howest is conducting research on ORC, in close collaboration with Ghent University. Market gaps and technological improvement opportunities were detected, which lead to an ambitious new project to investigate these issues in depth and present solutions via strategic research. Recently, high temperature industrial heat pumps were included in the research on waste heat valorisation. This symposium is organised in the framework of three active research projects: "Waste heat recovery via ORC" (IWT-TETRA and ERA-SME project: 01/01/10-31/12/12)"The Next Generation Organic Rankine Cycles" (IWT-SBO project: 01/02/12-31/01/16) "From Waste Heat to Process Heat" (CORNET project: 01/01/12-31/12/13)
What you can expect from this symposium: A clear overview and state of the art of the ORC technology: important market players, real feasibility supported by elaborate case studies and a comparison with the steam cycle. Contributions by renowned specialists on ORC technology and on optimisation possibilities. State of the art of high temperature heat pump technologies. Newest information on the market situation and the integration of heat pumps in industry. A unique insight in the latest international development efforts of high temperature heat pumps, presented by representatives of the leading development centres. High temperature compressor heat pump concepts based on reversing the ORC process and compressor heat pump drive concepts through a thermal machine to counter an unfavorable electricity/heat price ratio.
Additionally you will have the opportunity to visit two unique industrial ORC installations: the 2.5 MWe Turboden ORC at MIROM (Roeselare) and the 250 kWe BEP Europe ORC at Proviron (Oostende)see the ORC test installation of Howest, and, most likely, also a high temperature heat pump (from 80°C to 120°C) get the latest directly from ORC and industrial heat pump manufacturers during the parallel exhibition and flash presentationsbe the first to be introduced to the new "Knowledge Centre for Industrial Waste Heat" of Howest-UGent, and learn about its services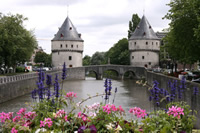 Kortrijk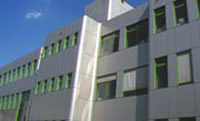 Howest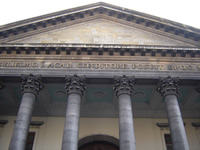 Ghent University
Heat Powered Cycles Conference 2012
ECN hosts the "Heat Powered Cycles Conference 2012" in Alkmaar, the Netherlands from 10 to 12 September.